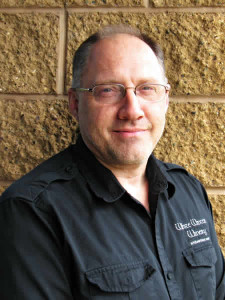 I grew up with honey in my veins. My dad kept bees with his father and uncles when he was a kid, they would stop at our house in the suburbs of Mpls and drop off honeycomb and honey. There is NOTHING that tastes as good as honey fresh off the hive!! There are nuances of flavor which most people never get to experience.
We started White Winter Winery Inc. in 1996, producing international award winning meads, as well as cider, spirits and sparkling fruit drinks. Each glass showcases the unique subtleties of the flowering plants of our region. The unique honey flavors are further augmented by the fruits grown here. Who would ever guess that blueberries could be spicy with a rich velvet mouth, a perfect addition to dinner?
Drinking deep and living wise has many connections. For us it's about experiencing the unique flavors of our region, exploring the richness of diversity, the history and the story of mead, the oldest fermented beverage in the world. Exploration makes us wiser, balanced and connected to our world. We can share what we learn as we connect with friends and family, laugh and have fun, authentic in every way. Go ahead, drink deep, live wise, be real, live with balance; connect with those you love in an age old tradition of celebration throughout the year.