What's going on at White Winter Winery in Iron River, Wisconsin?
 2021 SUMMER EVENTS
Please stay tuned here or Facebook for updates or changes.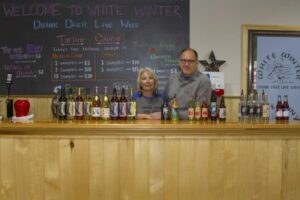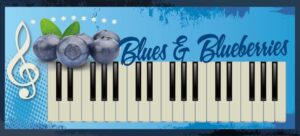 Saturday, July 24th 12:00-4:00p.m.
Music by The Jane Gang
Sunday July 25 12:00-3:00p.m.
Music by Sonofmel
Blueberries, blueberries, blueberries ~ party with music and mead!
We are the other place to be during blueberry fest weekend!
After you've cruised the Iron River Lions Club Blueberry Festival at Moon Lake Park,
come on over to enjoy music by The Jane Gang & Sonofmel and brats hot off the grill!
White Winter Mead Mile
May 29 - Sept 6, 2021
You pick any day and time (that we are open). Starting from our porch, you can walk, run or swagger the 1 mile course (map given when you check in at Tasting Room. Upon completion of this short jaunt (verified by your phone, fitness app, sweat accumulation, or trusted friend) you've earned the Mead Mile Finisher t-shirt and of course a Mead tasting!! You choose whether to taste before or after finishing the Mead Mile.
Entry fee can be paid online or at winery.
*Signing up to participate signals agreement with the White Winter Liability Agreement.