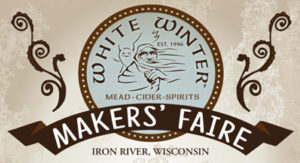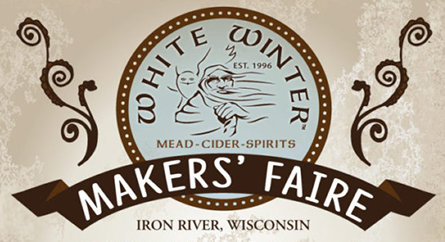 Makers' Faire Application for Saturday, July 3, 2021
Part of the White Winter Winery 25th Anniversary Celebration
Alternate dates if we experience a spike in local COVID-19 cases: September 4, 2021
Read Carefully ~ Check boxes below on the form ~ I agree to and understand the following …
Application Process: Applications will be submitted online at whitewinter.com. Artisans will be notified of receipt of the application by an automatic return email. The application will be reviewed by White Winter staff. When the application is approved, email confirmation will be sent along with a PayPal invoice due for $25. White Winter Winery reserves the right to approve or deny submitted applications.
Set-Up: Makers may set up in the vendor area from 8:30 a.m. to 10:30 a.m. There will be no vehicular traffic in the vendor area after this time. Faire begins at 11 a.m. and ends at 5 p.m.
Equipment: Makers are to provide their own equipment, including generators, water, tent, etc. Makers are responsible for their personal property.
Take Down: All makers must remain set up until 5 p.m. Artisans are responsible for cleaning their space and disposing of garbage in provided receptacles.
COVID-19 Prevention Policy: Artisan tents are 10x10 in size and will be spaced adequately apart following Bayfield County Covid-19 recommendations. Artisans are required to observe COVID-19 precautions by wearing a mask, frequently sanitizing common touch points, and providing signage to instruct customers how to safely enter their space. Artisans are responsible for maintaining and sanitizing their space and products.
Cancellation/Rescheduling Contingency: Due to the ever-changing COVID-19 statistics, White Winter Winery may be forced to reschedule the event if numbers of cases significantly increase. Alternate cancellation dates due to spike in local COVID-19 cases are September 4, 2021.
Liability Release: All makers shall indemnify and hold harmless from liability due to injury or damage to anyone or any property arising out of the makers activities or operations. This includes White Winter Winery, its owners, staff, volunteers, and participants.
Anne Madison, White Winter Winery Events Coordinator
Home Office: 715-372-5253 Cell: 715-456-5304 Email: anne@whitewinter.com